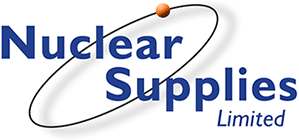 Planchet Types
10FS
10FS/0.25
19FS
25FS
BS25RA
BS25RS
BS25FS
27FS
32RAD
45CS
45CS U/C
BS50RS
51FS
60RS
21995
21996
21922
Specialist Manufacturers of planchets for radioactive assay
Health and safety monitoring and thermoluminescence analysis
Planchets (Counting Trays) for Radioactive Assay are specialist high precision items made to very close tolerances and specifications, particularly in regard to radiochemical purity, surface texture, flatness and detail dimensions.
All raw materials used by Nuclear Supplies Ltd conform to the appropriate British and ISO Standards with complete traceability, and all planchets are manufactured strictly in accordance with the appropriate Atomic Energy Authority (Harwell) drawings or British Standard Specification for Counting Trays (Planchets) for Radioactive Assay produced under the authority of the Nuclear Energy Industry Standards Committee.
Manufacture is carried out in our specialist factory under clean conditions. Quality Control and Inspection are carried out in conformity with B.S. 3775:1964 and ISO 9001:2008.
All procedures and conformance records are in compliance with the requirements of the International Quality Standard ISO 9001:2008 with formal Audits and Certification by external assessors.
If you have any questions in the meantime, please do not hesitate to contact us.